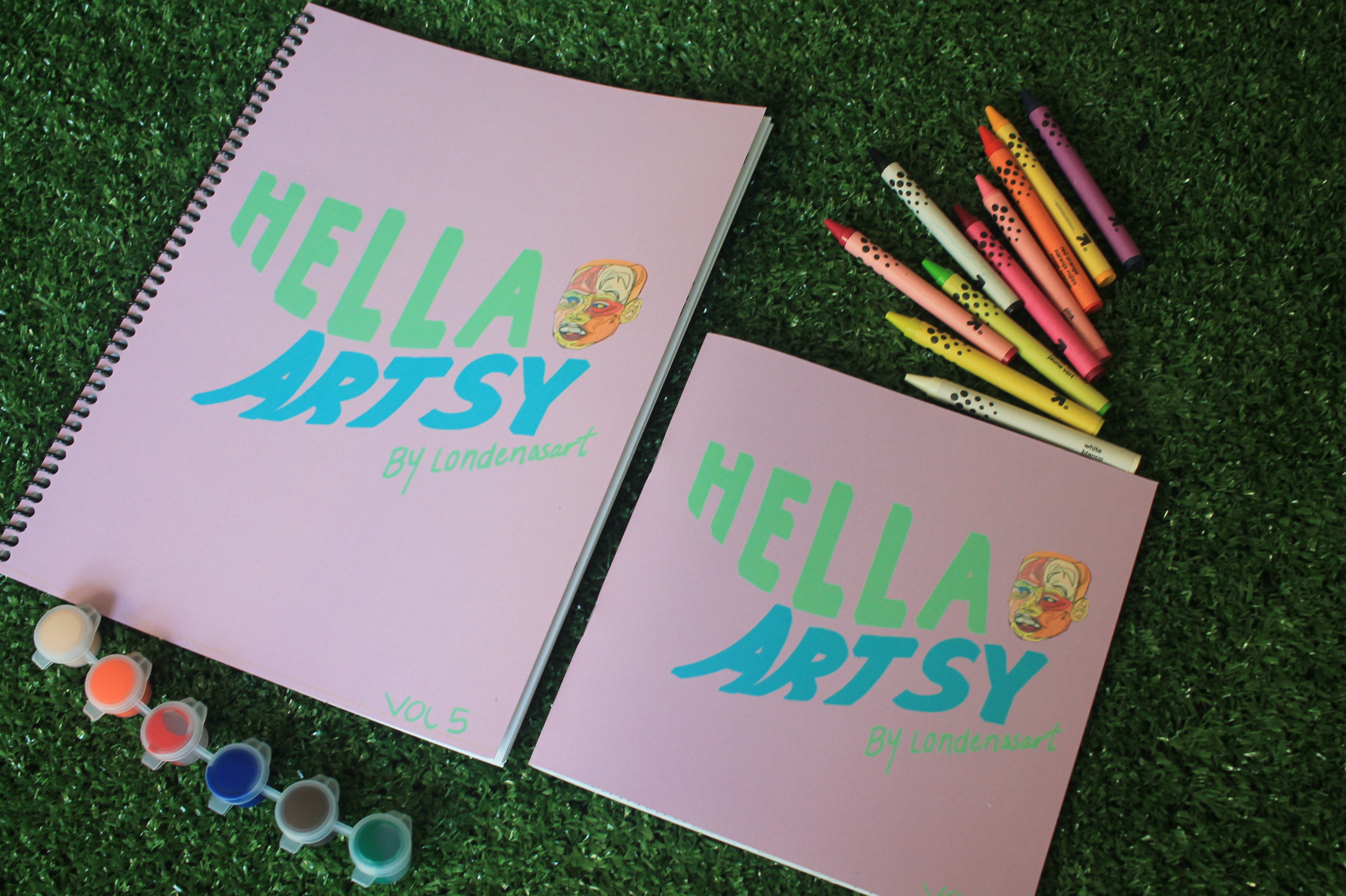 Why a coloring book? I decided to do a coloring book, to show a bit of The Bay Area culture that I grew up in, and because representation matters ! I want to put out a predominately black / POC, coloring book. Another reason why I chose to do a coloring book is because I wanted to show another artistic skill besides painting.
Hella Artsy Vol 1. features muscians such as AllBlack, Guapdad4000, Kevin Allen (aka Erk Tha Jerk), Mistah Fab & more ! We want to s/o and say thank you to Mistah Fab for letting me use the Dope Era space for the Vol.1 release party! (Nov 2018)
You may find the book online ( at this site ) or if you're local in The Bay , you , may purchase at Bay Made , on Lakeshore Ave.